COMPLEX OR SIMPLE – BEYOND THE IMPOSSIBLE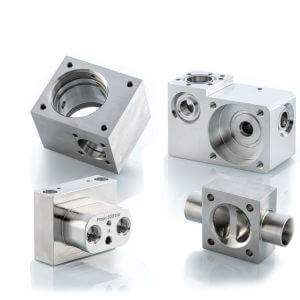 Milling at Kohler
On our milling site, we operate modern CNC machines with up to 5 axes from different manufacturers. Thanks to the versatility of our machine park we manufacture cost-efficient and precise both complex and relatively simple components according to your wishes.
The maximum workpiece size is 700 x 700 x 450 mm.
Die Cookie-Einstellungen auf dieser Website sind auf "Cookies zulassen" eingestellt, um das beste Surferlebnis zu ermöglichen. Wenn du diese Website ohne Änderung der Cookie-Einstellungen verwendest oder auf "Akzeptieren" klickst, erklärst du sich damit einverstanden.