ASSEMBLIES – PERFECT AND READY TO USE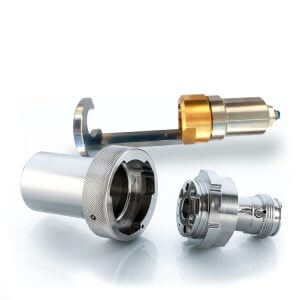 Assemblies
Kohler Präzisionstechnik supplies pre-assembled or ready-to-mount parts. If required we will test 100% of the batch in order to insure perfect quality.
Assembling, gluing, pressing, bolting or welding in co-operation with external partners – challenge us with your individual inquiry!
Die Cookie-Einstellungen auf dieser Website sind auf "Cookies zulassen" eingestellt, um das beste Surferlebnis zu ermöglichen. Wenn du diese Website ohne Änderung der Cookie-Einstellungen verwendest oder auf "Akzeptieren" klickst, erklärst du sich damit einverstanden.