QUALITY – CERTIFIED BY INDEPENDENT ORGANIZATIONS
Certificates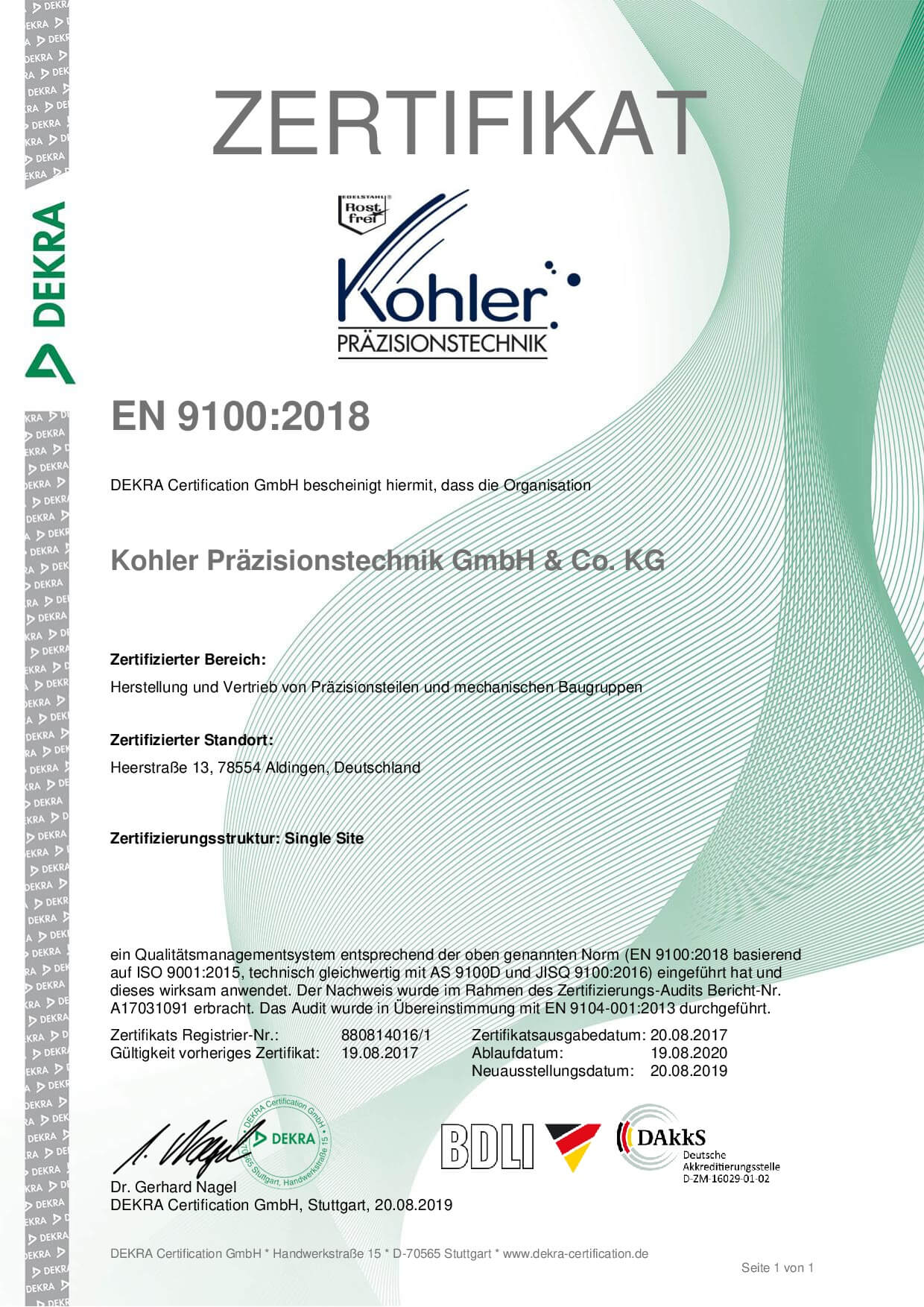 DIN EN 9100 (Air- & Aerospace)
DIN EN ISO 9100 defines the framework for comprehensive quality management systems for suppliers of the aerospace industry and the space industry on the basis of the general quality management standard DIN EN ISO 9001. It is technically equivalent to the standards SAE AS 9100/9110/9120 (America) and the JISQ 9100 Japan, partial Asia).
Kohler Präzisionstechnik has been certified according to DIN EN 9100 since 2014.
---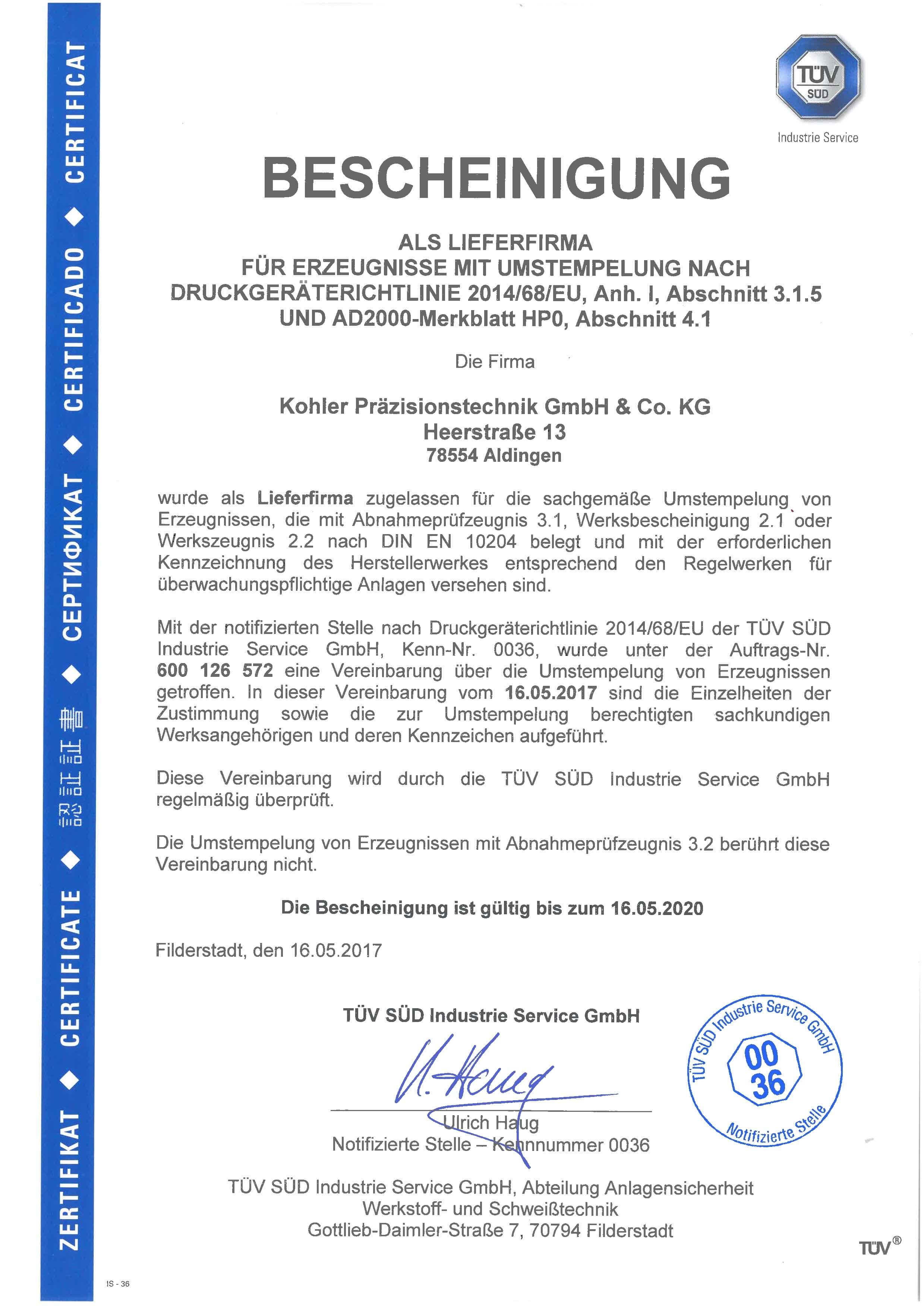 Pressure Equipment Directive
Kohler Präzisionstechnik is a certified component supplier for pressure equipment and entitled to provide the necessary documentation.
---