OUR TEAM SPECIALIZED IN MAKING THE RIGHT TURNS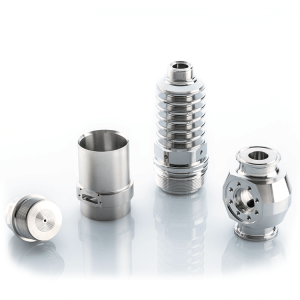 CNC turning parts made of stainless steel, Inconel®, titanium and special alloys
In our modern machines, we process workpieces ranging from 10 mm to 500 mm diameter and a length of up to 700 mm.
With more than 60 highly flexible CNC-controlled lathes, we are technically well-equipped to produce cost-effective high quality cnc precision parts. Our portfolio of products compromises simple turning parts and complex component workpieces with transverse and longitudinal bores, key surfaces and grooves, or complex back machining.
We process all usual grades such as  AISI 303,  304 , 316L, 316Ti, 318LN, duplex steels, nickel alloys and titanium.